As part of her role as Artistic Advisor at Large to the John F. Kennedy Center for the Performing Arts, Renée Fleming has spearheaded a collaboration with the National Institutes of Health. The Sound Health initiative, in association with the National Endowment for the Arts, explores and brings attention to research and practice at the intersection of music, health, and neuroscience. This collaboration has led to workshops at the NIH, and events and performances at the Kennedy Center. This initiative has also led the NIH to recently award $20 million dollars in funding for music and neuroscience research over five years.
Please join the Renée Fleming Foundation in helping to build the future of music and health research.
Music and the Mind
Renée is passionate about the central importance of music and the arts in our society. Most of us have, at times, felt moved or comforted by music, but scientists are now discovering that music can teach us a lot about the brain itself. Music engages many neural regions at once, and evidence suggests that it can shape and even alter our brains. And the field of music therapy offers decades of experience supporting the healing potential of music in a range of healthcare settings.
Therapeutic & Research Applications of Music
            • Memory disorders (e.g. Alzheimer's, dementia) and creative aging
            • Movement disorders (e.g. Parkinson's, MS, stroke)
            • Communication disorders (e.g. autism, TBI, stroke)
            • Mental health and behavior (e.g. PTSD, depression, ADHD)
            • Childhood development
            • Chronic pain
Inspired by the Sound Health initiative, Renée has created a presentation called Music and the Mind. Designed for a general audience, Music and the Mind explores the power of music as it relates to health and the brain. Topics include childhood development, cognitive neuroscience, evolution, music therapy and the impact on healthcare, the impact of music education, music and social cohesion, and the future of music in medicine.
Renée invites experts around the country to present their research and discuss their experience as part of her presentations. She also investigates the evolutionary role music may have played in creating community, as well as case studies and individual stories of how music has changed lives. In each location, she collaborates with leading local neuroscientists, researchers, physicians, music therapists, educators, and universities. Renée's goal is to bring this information to her audience and amplify the amazing work happening at the intersection of music, health, and neuroscience. Since September 2017, Renée has presented Music and the Mind in over 30 cities across North America, Europe, and Asia.
Major "Music and the Mind" Lecture Events
            • National Institutes of Health (J. Edward Rall Cultural Lecture)
            • Chicago Public Library (Cindy Pritzker Lecture on Urban Life and Issues)
            • Massachusetts Institute of Technology (Karl Taylor Compton Lecture)
            • Stanford University
            • University of Southern California (Los Angeles)
            • Lake Nona Institute Impact Forum (Orlando)
            • Wigmore Hall (London)
            • China – Beijing, Guangzhou, Hong Kong
            • Canada – Vancouver, Calgary, Winnipeg
The Future of Music in Health
Music has a profound impact and the ability to shape 86 billion neurons in the brain for cognitive development, healing, and therapy. Science research has clearly shown that music therapy interventions can improve quality of life across nearly all neurological disorders. And there is tremendous public-interest in applying music to creative aging, childhood development, and community wellness.
But scientists want to know more.
So, Dr. Francis Collins, director of the NIH, has charged Renée Fleming with establishing a fund for research, in collaboration with the Renee Fleming Foundation and the Foundation for the National Institutes of Health (FNIH). This fund will seek to raise the profile of music & health and embark in a program that will follow the track of NIH funding, with projects chosen by NIH scientists. Firsthand acquaintance with this work is only going to grow, but additional funds for research are crucial to boost mainstream public awareness and recognition by insurers of the positive impact of music therapy.
Please join the Renée Fleming Foundation in helping to build the future of music and health research.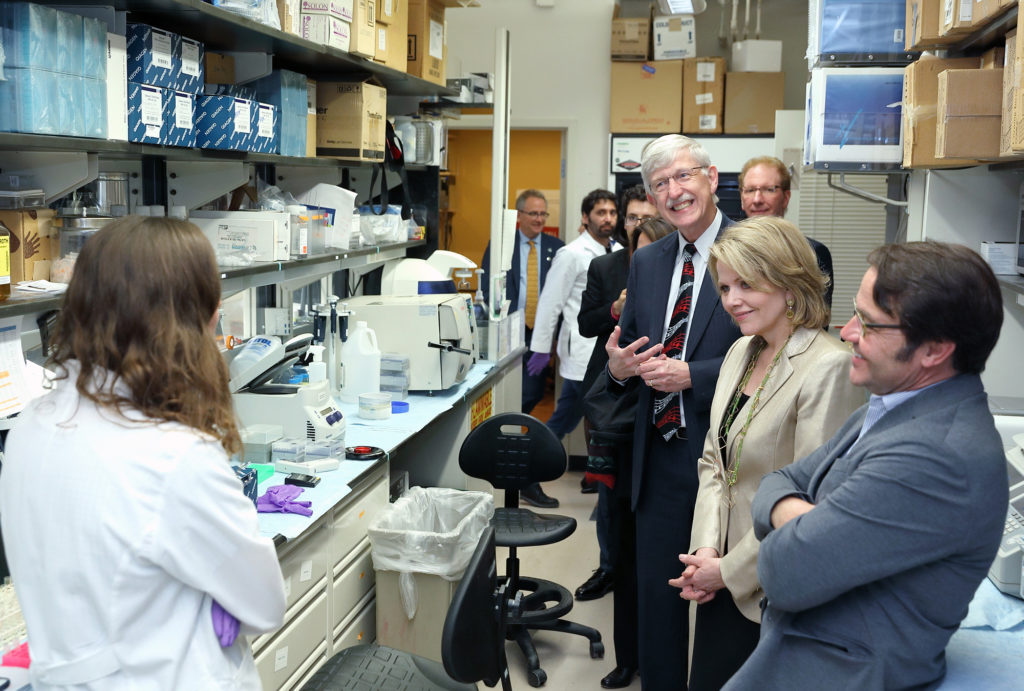 Additional Resources
For more information:
Publications:
Press and Media: