Renée Fleming is a leading advocate for the study of the powerful connections between the arts and health. As Artistic Advisor at Large to the John F. Kennedy Center for the Performing Arts, Renée has spearheaded a collaboration with the National Institutes of Health (NIH), with the participation of the National Endowment for the Arts (NEA). The Sound Health initiative explores and brings attention to research and practice at the intersection of music, health, and neuroscience. This collaboration has led to workshops at the NIH, and events and performances at the Kennedy Center. This initiative has also led the NIH to recently award $20 million dollars in funding for music and neuroscience research over five years. The Renée Fleming Foundation is also partnering with the Foundation for the NIH to develop a toolkit for standardizing music & health clinical research for brain disorders of aging.
As part of her advocacy, Renée is also Founding Advisor to the recently-launched NEA/UCSF Sound Health Network and Co-Chair of the Aspen Institute/Johns Hopkins NeuroArts Blueprint, both working to advance the field of arts and health. Research!America recognized Renée for her advocacy with the Rosenfeld Award for Impact on Public Opinion.
Please join the Renée Fleming Foundation in helping to build the future of music and health research.
Quick Links:
Renée with the Different Strokes for Different Folks choir
The Power of Music
How can someone with Alzheimer's be unable to recognize their own spouse, but perfectly recall songs from decades before? Why can some patients with Parkinson's disease, unable to rise from a chair or walk through a doorway, accomplish these tasks, or even dance, to the sound of a musical beat?
Renée is passionate about the central importance of music and the arts in our society. Most of us have, at times, felt moved or comforted by music, but scientists are now discovering that music can teach us a lot about the brain itself. Music engages many neural regions at once, and evidence suggests that it can shape and even alter our brains.
In addition to using music to better understand the complex functioning of the brain, researchers have found creative arts therapy to be effective tools in addressing the effects of an ever-widening array of conditions. Especially compelling is the fact that music, dance, and art therapies are cost-effective, non-pharmaceutical, and non-invasive. Many can be administered in group settings, offering benefits for emotional well-being, and through tele-health, increasing accessibility. With an aging population, the potential implications of this work are immense. And the impact of arts on the developing brains of children is another burgeoning field of study, with effects reaching beyond test results and scholastic aptitude to creativity and success throughout life.
New initiatives are launching at a rapid pace, with the backing of the National Institutes of Health (the largest public funder of biomedical research in the world) as well as major hospitals, universities, and interdisciplinary institutions.
Therapeutic & Research Applications of Music
            • Memory disorders (e.g. Alzheimer's, dementia) and creative aging
            • Movement disorders (e.g. Parkinson's, MS, stroke)
            • Communication disorders (e.g. autism, TBI, stroke)
            • Mental health and behavior (e.g. PTSD, depression, ADHD)
            • Childhood development
            • Chronic pain
            • Cardiac and pulmonary health
Renée Fleming's "Music and the Mind"
Inspired by the Sound Health initiative, Renée has created a presentation called Music and the Mind. Designed for a general audience, Music and the Mind explores the power of music as it relates to health and the brain. Topics include childhood development, cognitive neuroscience, evolution, music therapy and the impact on healthcare, the impact of music education, music and social cohesion, and the future of music in medicine.
Renée invites experts around the country to present their research and discuss their experience as part of her presentations. She also investigates the evolutionary role music may have played in creating community, as well as case studies and individual stories of how music has changed lives. In each location, she collaborates with leading local neuroscientists, researchers, physicians, music therapists, educators, and universities. Renée's goal is to bring this information to her audience and amplify the amazing work happening at the intersection of music, health, and neuroscience. Since September 2017, Renée has presented Music and the Mind in over 40 cities across North America, Europe, and Asia.
Major "Music and the Mind" Lecture and Discussion Events:
National Institutes of Health: Edward Rall Cultural Lecture – Discussion with Dr. Francis Collins
Educational Institutions: MIT (Karl Taylor Compton Lecture), Stanford University, The Juilliard School (NYC), USC (Los Angeles), Chicago Public Library (Cindy Pritzker Lecture)
Conferences: Lake Nona Institute Impact Forum (Orlando), Chicago Ideas Festival
Arts Institutions: LA Opera (w/Dan Levitin), London (Wigmore Hall)
China: Yale Center Beijing, Guangzhou, Hong Kong (CUHK & Asia Society)
Canada: Vancouver, Calgary, Winnipeg
Music and Mind LIVE, with Renée Fleming
During the COVID-19 pandemic, Renée produced and hosted Music and Mind LIVE, a weekly, online live-streamed series in conversation wit­­h scientists and practitioners at intersection of music, neuroscience, & health. The 19-episode series, garnering 665,000+ views from 70 countries, featured more than 50 guests, including US Surgeon General Vivek Murthy, MD, neuroscientist Dr. Daniel J. Levitin, world-famous author Deepak Chopra MD, NIH Director Dr. Francis Collins, Grateful Dead drummer Mickey Hart, and more. Click here to learn more and watch all episodes for free.
Renée Fleming's "Healing Breath"
Seeing people around the world experiencing reduced breath capacity in the wake of COVID, Renée launched Healing Breath, a project in partnership with Google Arts and Culture and the Kennedy Center – inviting great vocalists such as Christine Baranski, Kristin Chenoweth, Angelique Kidjo, Audra McDonald, Vanessa Williams, and more to share breathing exercises with the public. The project also includes informative material from music therapists and the Louis Armstrong Center for Music & Medicine at Mount Sinai. Additional data and public resources for the use of Healing Breath for wider pulmonary health are currently in development.
Healing Breath Resources:
The Future of Music in Health
Music has a profound impact and the ability to shape 86 billion neurons in the brain for cognitive development, healing, and therapy. Science research has clearly shown that music therapy interventions can improve quality of life across nearly all neurological disorders. And there is tremendous public-interest in applying music to creative aging, childhood development, and community wellness.
But scientists want to know more.
So, Dr. Francis Collins, director of the NIH, has charged Renée Fleming with establishing a fund for research, in collaboration with the Renée Fleming Foundation and the Foundation for the National Institutes of Health (FNIH). This partnership, along with the National Center for Complementary and Integrative Health (NCCIH), is spearheading the development of a toolkit for standardizing music & health clinical research for brain disorders of aging.
This fund will seek to raise the profile of music & health and embark in a program that will follow the track of NIH funding, with projects chosen by NIH scientists. Firsthand acquaintance with this work is only going to grow, but additional funds for research are crucial to boost mainstream public awareness and recognition by insurers of the positive impact of music therapy.
Additional projects by the Renée Fleming Foundation include the development of an educational neuroscience curricular program with the National Institute of Neurological Disorders and Stroke (NINDS), and a grant to Opera on Tap to begin research into the effects of music on empathy and social-emotional learning in children.
Please join the Renée Fleming Foundation in helping to build the future of music and health research.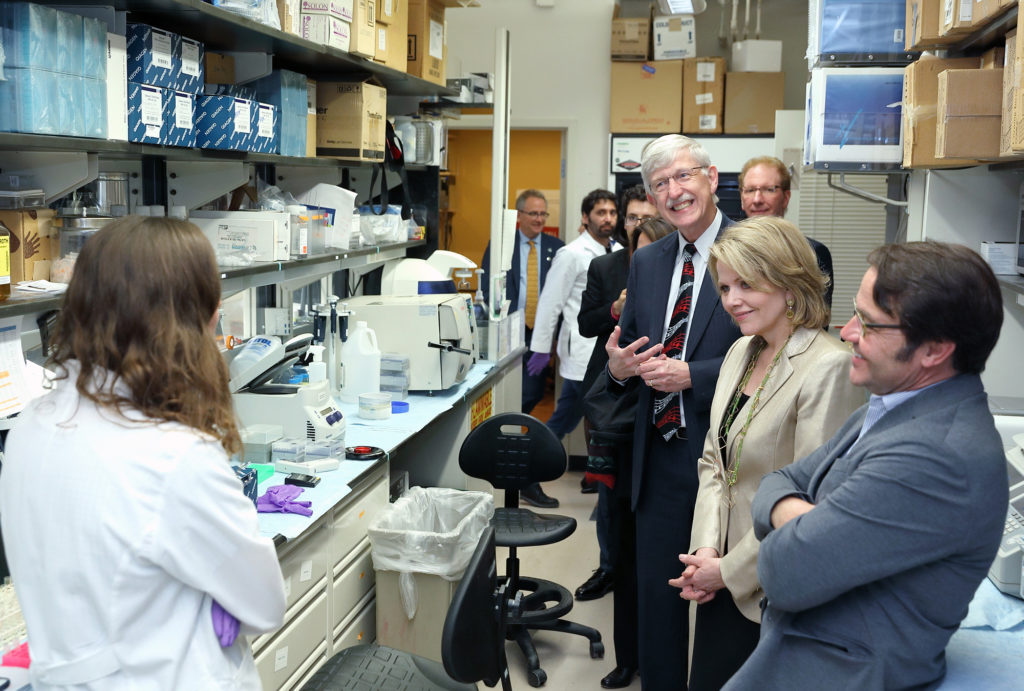 Additional Resources
Publications:
Press and Media: